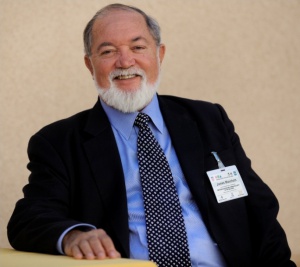 China should be the nation aiming to win the peace
06.12.2016
The 21st Century Maritime Silk Road Foundation will strengthen regional cooperation among Indian Ocean Islands of Reunion, Madagascar, Mauritius and Seychelles on both public and private sectors partnership on build-operate-transfer.
One of its main objectives will be the transfer of know-how and technology, secure the full transfer of technology for start-up, plus investment in e-commerce, e-learning, e-banking on finance and insurance. Full broadband capabilities are needed for online connectivity which will be essential for attracting investors.
This morning (Tuesday 6th December, 2016), at the Intercontinental Hotel in Mauritius, the Indian Ocean Chapter of the Silk Road Initiative Conference was opened with Lady Jugnauth, the spouse of the Prime Minister of Mauritius, H.E. Sir Anerood Jugnauth and Seychelles founding President Sir James R. Mancham as guests of honour.
Sir James has been invited to open up the conference which will last for two days. His office this morning has released the texts of his address which has been highly appreciated. We reproduce below his allocation where he suggests that China becomes the Nation which wins the peace so that a stable world can unify the search for peace and the alleviation of poverty.
"Mr Chairman, Your Excellencies, Distinguished Guests, Ladies and Gentlemen,
It is indeed my honour and privilege to address you all who are here to attend the 21st Century Maritime Silk Road Indian Ocean Islands Conference which we know is an initiative to promote communication on governmental cultural exchanges, support and related policies on industry, finance, investment and collaboration between China, the Indian Ocean Islands, Africa and beyond.
Mr Chairman, my first visit to the People's Republic of China was in 1978. At that time I was in exile in London when Lars-Eric Lindblad, a Swedish-American friend who was pioneering eco-tourism worldwide, became the first Western Travel Agent to China, invited to China to assist the Chinese Government in formulation of its National Tourism Policy.
It should be borne in mind that from 1949 to 1974 the gate to China had been firmly shut. You can imagine my delight when Mr Lindblad invited my wife and myself to join him on a Yangtze Cruise he was organizing in association with China International Travel Service (CITS).
Of course as we know the Yangtze is the longest river in China plunging over 3000 miles down from the interior and navigable much of the way.
Traditionally the river was considered the borderline of North and South China, the scene for many battles and wars and a final hurdle with the Chinese Communist troops crossing to capture Chiang Kai-sek's Capital, Nanging. Through the entire voyage a cross-section of China's life and culture could be viewed along the shores in the most colourful panorama. The trip took us all the way to Shanghai and from Shanghai all along China's Eastern Coast into ports which had not seen foreign faces for over 25 years. You can imagine the curiosity of the younger Chinese people when we disembarked on their shores. The end of the cruise ended in Hong Kong.
As it was customary on Lindblad's cruises, every passenger agreed to fork out a 60 dollar tip for the cabin attendants who had been so helpful and graceful throughout the voyage. Unfortunately, we soon found out from the ship's captain that the money collected could not be paid to the attendants because if we did their monthly earning would be three times more of what the officers on the ship were getting. In the circumstances, the Captain said that the money collected would go to the Chinese Red Cross Society.
Yes, the food on board was excellent but the services lousy. Why? In the dining room all waiters and waitresses were equal in status and there was no one among them to take role of Head Waiter. Without a leader designated to guide and supervise the organization at the service level was certainly not well.
In those days too it was difficult to get a visa to visit China. The only tourist visa that was being granted at that time was issued under careful quoted quotas which had been offered to certain airlines from Pakistan, Yugoslavia, Romania, Ethiopia and other countries which had enjoyed active cordial relationship with the People's Republic of China for many years but the problem on the then horizon was that the planes were flying empty and were losing money on their operations.
Mr Chairman, I thought that I should speak about this visit to China some 36 years ago when I was only 41 years old in order that we may realize the great changes and progress which the Chinese people have achieved over the years since the opening of China to the outside world.
At the outset of the reforms in 1978, China was poor. It had a GDP per capita level similar to Zambia – lower than half of the Asian average and lower than two-thirds of the African average. China experienced an average GDP growth of close to 10 per cent per year until 2014, raising per capita GDP almost 49-fold, from 155 current US Dollars in 1978 to 7,500 US Dollars in 2014 – lifting 800 million people out of poverty – an unparalleled achievement in the history of the world. The fact that the world reached the U.N. Millennium Development of halving extreme poverty was largely driven by China, which accounted for more than three quarters of global poverty reduction between 1990 and 2005. Similarly, this development fuelled the ballooning of the Asian middle class that underpinned global economic convergence and a reduction of inequality between countries.
Of course this did not personally take me by surprise because I have always known that the Chinese people have exceptional genes when it comes to business, entrepreneurship and trading talents. Otherwise how can one explain that after all the decades of socialist economic indoctrination, you can find Chinese people all over the world today with entrepreneurial talents and successful in the pursuit and creation of wealth?
Mr Chairman, I do hope that China continues to advance and support the policy of 'right is might.' The prevailing atmosphere of 'might is right' is very disturbing with competitive powers allocating more and more money to defense and military budgets at the expense of human resource development such as alleviation of poverty, housing, water supply, energy and other social essentials. Against the background of nuclear capacity, nobody can envisage victory through war. I hope therefore that China thinks and continues to think that she is the Nation which can win the peace.
Today we live in a world where things do not just happen and more than not are made to happen by people of vision and goodwill who see an opportunity and decide to collaborate together to turn vision into reality. This is certainly the foundation for joint-ventures when Chinese entrepreneurs venture forth to other countries to assist different governments and local entrepreneurs in realizing a common vision. When an edifice has been created, it is good for all parties to look at it in the knowledge that they have all participated in its creation and that they both share the fruits of success in a 'win-win' way.
Mr Chairman, in the circumstances, the China Silk Road Initiative is certainly an idea whose time has come as poverty must be alleviated and the standards of living and the quality of life of the people of the world must improve if we are to see a more peaceful future."
Also participating in this conference is Dr. Miodrag Todorovic whose company, PANAFRICARE, is mindful of assisting Africa to meet some of its health and medical challenges.
» View all